5 Steps to Have the Body of Your Dreams in 7 Weeks
Have you tried 'diets' and haven't seen results?
Are you lacking in energy?
Do you want to lose a few kilos?
Are you ready to change your life today?
Then you're in the right place!
I want to walk you hand in hand, step by step through my training and nutrition system that will guarantee your results.
Isn't it time you stopped making excuses and started taking control of your health right now?
My name is Andy and I have been a personal trainer for 7 years. In that time I've been diagnosed with cancer 3 times, so I know what it's like to feel helpless and lose hope in what I was doing. I struggled every day, I had no energy, I was miserable and wasn't happy with my life.
That all changed when I took my health into my own hands and started really listening to my body. When I did this, I realized what I thought was 'healthy' really wasn't, so I set out to find what health really meant. That's when my health came back, I had more energy than I had before, I was enjoying food again and the best part – I felt amazing.
Our packages are designed for your specific needs, you are unique after all.
We are going to sit down and create an unstoppable ACTION plan on day one. A plan that will have you motivated and excited to move forward with your life and achieve your goals. A plan that will be SIMPLE for you to follow and fit in with your LIFESTYLE.
Today is the day your life changes. I hope you're ready to say goodbye to those bad habits, unhealthy foods you know you shouldn't be having and those consistent nagging, negative thoughts.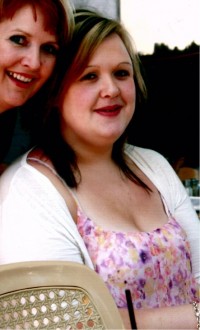 Ten ten ten! I've embraced this lifestyle with open arms and I absolutely love it. You have such a positive outlook on life, it's pretty damn contagious. I have never really done anything like this for myself before and I don't know why I didn't do it sooner. You're just great! You're open and honest and very dedicated to what you do. I admire that because there aren't many people like that out there. I enjoy every session we have together. You're always happy to answer any questions I have and are always a text away. The sessions are great. There is enough variety for me and like how we focus on different parts each session. I love how I can bring my friends along even if they do cancel! We have a laugh and generally a good time, unless I'm grumpy and you make me do burpees! I wouldn't ever replace you with another trainer hehe
Are you ready? Let's go!
[contact-form-7 id="4239″ title="Inner Pages"]
This is for you if:
You're ready to change your life
You're ready to start making the right choices for your health every day
You're ready to implement simple, proven tactics that will skyrocket your results
You're ready to take action every day towards your goals.
That's you, right? Excellent, I'm excited to hear from you. I bet you have some questions, I'd love to hear from you and answer any questions or concerns you have.
I know you're thinking about what's involved, so here's a sneak peak and what you will get:
2 training sessions per week. (To be honest, I've found over the years this is the minimum to keep you accountable, but those who have trained 3-4 times per week have had the most amazing transformations. I do realize it's not in everyone's budget, just something to keep in mind. After all, it's your health and your body.)
Weekly, monthly and 3 monthly goal setting sessions to keep you totally motivated and on track every step of the way
Weekly food dissection diary. Each week we go over what you have eaten and had to drink. I'll be asking you the tough and not so tough questions to find out what's really going on. We'll make changes together that will give you the fastest results.
Monthly workout programs to do from home designed for you and your environment. Got a gym? Awesome, I'll tailor your program just for your equipment. No gym? Even better! That's where I get really creative with amazing workouts!
Access to my secret library full of everything I know which has daily rituals for success, healthy & tasty recipes, training programs that can be done anywhere, a boat load of health information to help you understand your own body and mind in a totally new light plus so much more!
Email support – not something I give out lightly, I learnt that the hard way. This is only for my VIP clients, like you. Use it wisely.
Want more? How about my '7 Days To Reclaim Your Life' program? Great, it's all yours as soon as we get started.
Still want more? Ok, fine. I'm going to throw in your first 30 minute session totally complementary. Why? Because I want to understand who you are and if we are going to be the right match for each other. You only get this bonus if you call right now and say, 'Bazinga!' OK, totally joking, you get it anyway. Feel free to call and say that anyway just for a laugh!
What do you think the total value of all that would be? I mean really?
This will change your life forever, you will get the results you're after and you will feel and look sensational once you reach them.
Give me a call and we can chat 1300 82 50 10 or if you would prefer to send an email [email protected] will come direct to me in seconds so I'll respond as soon as I can.